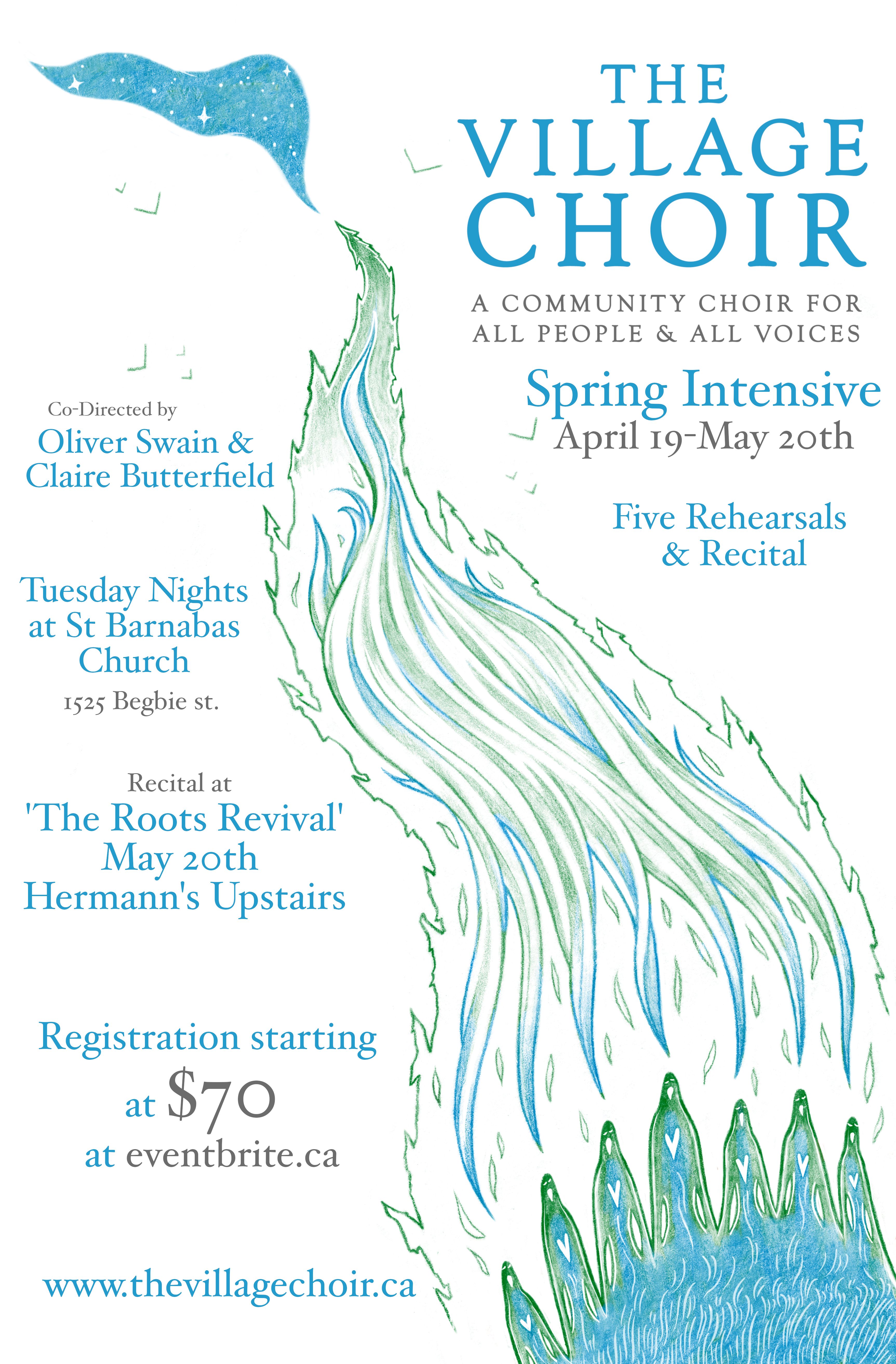 Formed in 2020, The Village Choir is a non-auditioned community choir for all voices and all people co-directed by Oliver Swain and Claire Butterfield(Fox Glove).
We're launching a mini-season April 19th - May 17 with a recital at The Victoria Roots Revival May 20th! Rehearsals are at St Barnabas Church(1525 Begbie st. Fernwood) on Tuesday nights 7:00pm- 9:00pm.
Registration is available through eventbrite or simple message Oliver.